H&H Castings, Inc. (U.S.A.)
"With the Sinto machine, we've been able to expand our customer base."
H&H Castings has a long history in aluminum foundry production.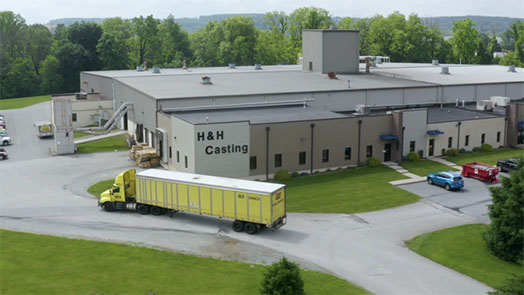 H&H Castings began in 1965, when the Haugh family opened a full-service aluminum foundry in Wrightsville, Pennsylvania. Today, their foundry consists of two complementary processes: green sand and no bake. The current production capacity in their facility exceeds 90,000 square feet.
The Sinto machine has created a larger customer base for H&H Castings.
Over 25 years ago, H&H Castings chose to partner with Sinto, which was one of the first foundries in the area to have automatic molding machines from Japan. H&H had looked at some competitors of Sinto, and Sinto offered a new product at the time, with the assurance that they had worked out many issues that other competitors were having. Thus, in 1995, H&H decided to purchase their first automatic molding machine from Sinto.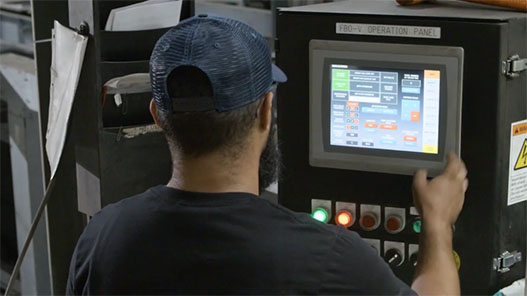 With three Sinto machines in operation now, the product is very familiar for the operators. The control panels are similar, and maintenance and analytics are also becoming the same. H&H has been able to expand their customer base by being able to produce larger products on the 32x32 square for the FBO-V and make larger parts for a larger customer base. In addition, with some of the jobs that immediately converted over to the FBO-V, they were able to produce 40-50 molds an hour, a 500% increase right off the bat in production.
Sinto has been making a big push over the years to really incorporate technology, allowing H&H to receive live analytics that they can view on a dashboard. Through this technology, H&H explains, "we can be proactive instead of reactive, and we can see what the machines are doing throughout the day instead of waiting for a piece of paper at the end of the day. We can see if a nozzle's blocked or if a gasket's going." With this technology in place, the maintenance department is able to use many tools from the office instead of in the back of the machine.
H&H Castings is trying to stay at the forefront with Sinto.
In the near future, H&H Castings hopes to incorporate some auto-loading drum blasters, allowing for easier, safer production work for their employees. They are working to stay at the forefront with Sinto and bring that technology into H&H Castings.
Company Profile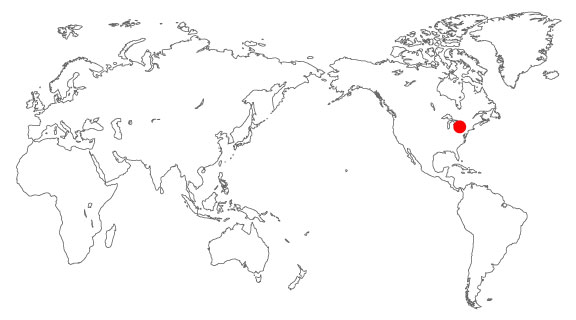 Name:

H&H Castings, Inc.
Location:

U.S.A.
Products:

Aluminum castings
Sinto machine:

FBO-V