KARINO, co, ltd (Japan)

"With the renewed line that we thought out with Sinto, we increased our productivity to 148%."
"For improving equipment durability, ask KARINO." That's the kind of company they want to be.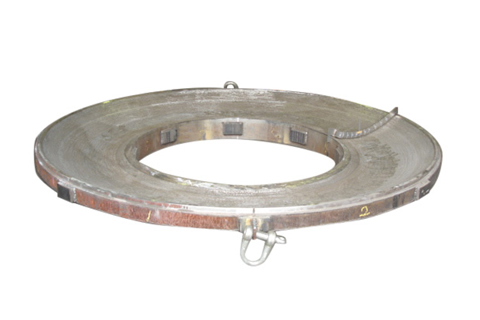 With the goal of improving durability for materials and parts used by every type of plant, KARINO, co, ltd. redesigns and introduces new products to the market. From iron and steel, super-hard materials, and ceramics to wear-resistant rubber, thermal spray, and coating, they make suitable, integrated selections from a variety of structures for design and development. They deliver new products for a wide array of use environments and applications, made from materials and parts with superior wear resistance, heat resistance, shock resistance, corrosion resistance, and more.
Proactive response to individual needs such as orders with many types of products, small lots, and short delivery schedules is another characteristic of KARINO. They believe that it is the responsibility of the supplier to work to improve and solve each user's problems, and they structure their production based on that belief.
As a result of renewing their line, their productivity increased to 148%.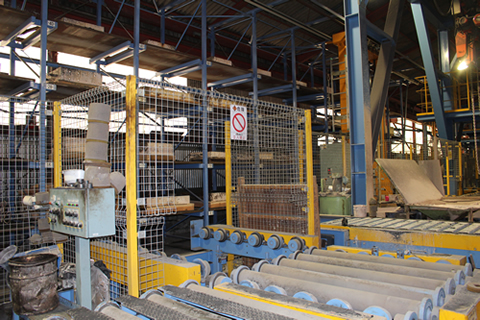 In the past, KARINO used a full self-hardening molding line from another company. All they had from Sintokogio was a single shot blasting machine.
However, their molding line at the time had low productivity, and making their manufacturing process more efficient was an urgent challenge that they faced. At the same time, there was a large number of casting companies that were losing work to cheaper overseas products, eventually going bankrupt. For KARINO, along with increased production efficiency, a move toward casting of complex parts with high added value was crucial. Thus, they worked together with Sintokogio to design an evaporative-pattern casting line. In the end, they realized during the planning phase that this model would not be able to produce well, and no equipment was ordered from Sintokogio. But Sintokogio's salesperson at the time was extraordinarily passionate, saying that he wanted to solve KARINO's problems. That ability to persevere left a deep impression on KARINO's CEO, Mr. Karino.
Mr. Karino decided that for their next equipment renewal project, they would ask Sintokogio from the start. They wanted to increase their productivity, so young staff members from KARINO worked with Sintokogio staff, having countless discussions for over a year to develop together the ideal foundry plant for KARINO. There was only one problem: the cost of KARINO's ideal foundry plant greatly exceeded their initial budget plan. But even then, Sintokogio pushed through without giving up. Together with young staff members from KARINO, they applied for financial assistance from the government, and as a result, they succeeded in passing a rigorous evaluation process. What's more, as part of the renewal plan, Sintokogio also considered how they would be able to install the new line without halting production. Therefore, KARINO did not suffer from the drop in productivity that typically accompanies line replacement.
KARINO's ideal self-hardening molding line was thus completed. Pattern management, previously done by hand, was automated using a 3D rack, enabling efficient production. Through this and various other adjustments as part of the new line, compared to 2010 when they used the old line, KARINO increased their productivity to 148%.
Amidst an era of change, they will aim for even greater productivity and competitiveness.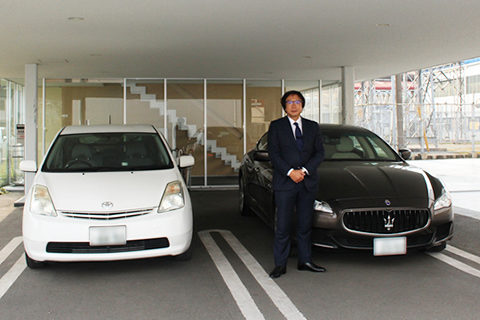 Currently, one of KARINO's customers, a power generation company, is increasing their equipment size to accompany an increase in power generation volume. As a result, supplied parts are also required at larger sizes and with greater durability. If KARINO were to simply produce parts as they always have, they would not be able to keep up with the changing times. KARINO has improved their production efficiency through pattern automation using a 3D rack and other changes to their line. Now they are moving toward goals like ISO9001 certification and achieving traceability.
In addition, Mr. Karino believes that the way for the company to survive in the future is to increase competitiveness, with initiatives such as efficient management of secondary materials using IoT and production management using artificial intelligence. He hopes that Sintokogio will be a partner that proposes such new ideas, even more than before.
Company Profile
Name:

KARINO, co, ltd.
Location:

Japan
Sinto machine:

Chemically bonded sand molding line,
Shotblasting machine, Dust collector
Related Pages