Olsberg GmbH (Germany)
"A relationship of trust with our supplier is of particular importance to us."
Making developments in new fields with a focus on electric thermal storage heaters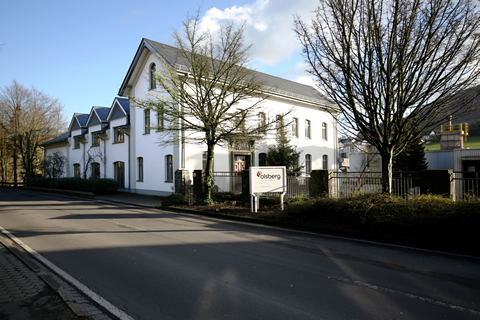 Olsberg dates back almost 440 years, making it one of the oldest companies anywhere in Germany.
With full command of system engineering, they treat and process steel, aluminum, and stainless steel products themselves. They manufacture and sell electric thermal storage heaters, and they also develop, produce, and sell products in new fields.
"A relationship of trust with our supplier is of particular importance to us."
Olsberg's business goes back to the smelting of domestic iron ore, and they have been able to learn much throughout their lengthy and historic experience. But as Managing Director Mr. Ralf Kersting explains, in today's highly competitive international market, experience alone is not enough. "It is essential to invest in production technology to earn a good position among the international competition."
Olsberg believes that Germany's foundry industry will move away from producing large production series in the coming years. Instead, they have been continuously acquiring projects involving technologically advanced products in small and medium-sized batches. They believe they will succeed in establishing themselves in this field. When considering how to put themselves in a better position for future success, they felt that it was necessary to build a new molding plant. In addition to classic questions such as flask size, molding speed, and production capacity, they also had to find someone who would be able to help them establish a new molding plant that satisfied their specific demands in Olsberg, with its difficult location conditions, squeezed into a valley between two mountains.
Among consideration of competitors, Olsberg chose Heinrich Wagner Sinto to be their partners once again after decades of good experiences with them, due to their extensive knowledge and technological support. But there was one more important reason they chose HWS: "the element of trust. Trust has been an age-old argument for our company." And Olsberg shares a bond of trust with HWS. "Trust is vital when it comes to cooperation, and with HWS we always have a feeling that we are working together in partnership. Even when problems arise, if we face those problems together with HWS, we believe that they will stand by their promise and we can overcome those problems together."
Toward continued success from now on.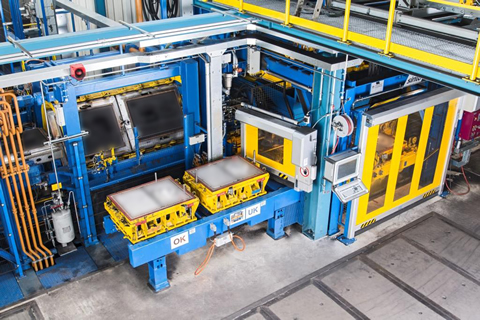 Olsberg now wishes to look forward, into the future. The challenges facing them will only become greater, but they are exclassd to see how they will position themselves among tough international competition and move forward, how they will prove their worth. "We Olsbergers believe that with our exceptional employees and technologically top-notch suppliers, we will be able to enjoy continued success here in Germany," Mr. Kersting says. His outlook for the future is optimistic.
Company Profile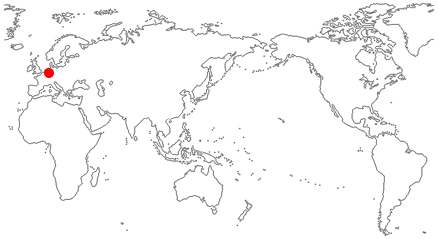 Name:

Olsberg GmbH
Location:

Germany
Number of Employees:

500
Products:

Electric thermal storage heaters
Sinto machine:

Tight Flask Molding Machine EFA, ZFA