TSUDAKOMA Corp. (Japan)
"We have significantly reduced production loss by adopting automatic pattern changer and automatic sprue cup changer to FCMX green sand molding machine."
Long-established company having history of over 110 years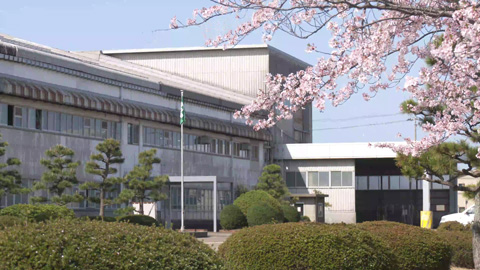 TSUDAKOMA Corp. was founded in 1909 in Kanazawa City of Ishikawa Prefecture. We do business of Textile Machinery, for production and sale of Jet-loom, business of Machine Tool Attachments, for mainly NC rotary table, and business of Composite Machinery, for carbon fiber laminating equipment.
Corresponding to various needs from small-lot to mass-produced casting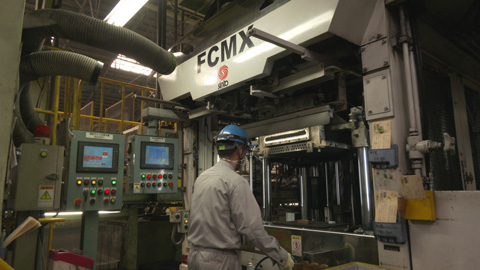 Textile machinery was first built of wood. Because of demand of higher rigidity of structure required for higher speed, wood was replaced with casting. In such circumstance, we started production of casting in house in 1934. In 1971, foundry moved to Hakusan City where casting production has been continued.
At Matto Plant, we are producing casting parts for textile machines, industrial machinery parts, auto parts and various kinds of infrastructural parts ordered from various customers. In order to respond to needs from small lot production to mass-production, we have a variety of molding systems, including furan no-bake line for production of large castings requiring higher dimensional accuracy.
Improvement to reduce production loss to as close to zero as possible
We had a hard time to respond to small lot production, which requires frequent setup changes in various processes. We adopted pattern changer for FCMX green sand molding machine, as well as automatic sprue cup changer. Tsudakoma and Sinto had series of meetings before reaching the best solution. Those automatic changers have greatly contributed to eliminate production loss in small-lot production.
Vision of the future: Clean Foundry
Tsudakoma is aiming at "Clean Foundry", which provides safe and environmentally-friendly working environment for women and seniors. We are looking forward to making the future foundry with Sinto who can propose integrated foundry system.
Company Profile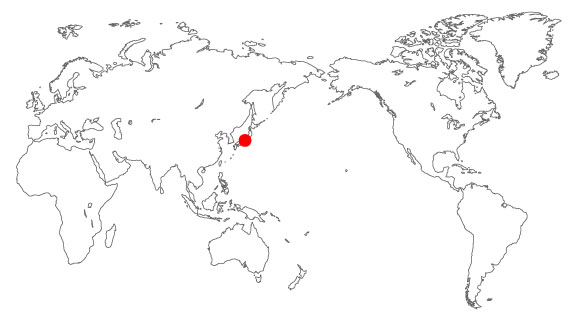 Name:

TSUDAKOMA Corp.
Location:

Japan
Products:

Textile machinery parts, Industrial machine parts, auto parts, various infrastructural parts, etc.
Sinto machine:

FCMX molding machine, Auto pouring machine, Dust collector, Shotblasting machine